If you're anything like me, you're probably a borderline (or full-fledged) caffeine addict. For many of us, that first cup of coffee in the morning is a vital part of our day.
Unfortunately, sometimes things don't go according to plan, and you find yourself in a rush. If you can't take the time to make your preferred drink, it just may be your saving grace.
That's not all instant coffee is good for, either. If you're camping or traveling, it can be a lifesaver. Even beyond that, the reputation of poor taste that instant coffee in general has may be somewhat undeserved at this point.
These days it's actually possible to make a great cup of coffee that's instant.
And if that's the case, what are you waiting for? It offers unparalleled convenience and great taste. But where to start?
| Product | Image | Check Price |
| --- | --- | --- |
| Mount Hagen Organic Freeze | Image via Amazon | |
| Nescafe Taster's Choice | Image via Amazon | |
| Medaglia D'Oro | Image via Amazon | |
| Elite Instant Coffee | Image via Amazon | |
| Vinacafe 3 in 1 | Image via Amazon | |
| Folgers | Image via Amazon | |
| Maxwell House | Image via Amazon | |
How We Made the Call
To make the best possible product recommendations for you, we carefully consulted the web to see which brands of the best instant coffee are currently getting the most attention. Then, we focused on eliminating brands without strong customer support.
The result is a carefully curated list of instant coffees. All of the products we've selected have loyal fans that highly recommend them.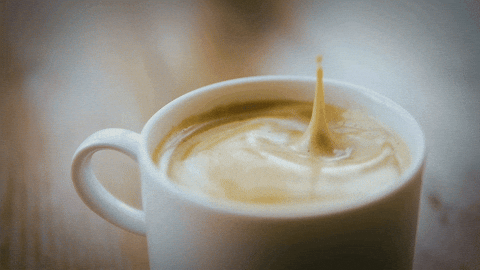 Here Is the Best Instant Coffee Available
Without further ado, let's get into our list of brands. We've selected from a wide variety of prices and brews to try and find the best instant coffee for every type of coffee drinker. Please note that the brands and products below aren't in a specific order.
Mount Hagen Organic
First up on our list, we have Mount Hagen Organic Freeze Dried Instant Coffee.
This product comes with six 3.53-ounce jars, and each one contains approximately 60 cups of coffee. Made from 100 percent highland Arabica beans, packed in Germany, is also organic and kosher.
It is a single origin, fair trade, shade-grown coffee. There's a large number of servings, so this coffee should last for some time.
This coffee is great hot, or over ice in the summertime.
Nescafe Taster's Choice House Blend
The Nescafe Taster's Choice House Blend, which is a medium-light roast, also reviews very well.
This one is a 2-pack, and each jar contains 105 six-ounce cups of coffee. That should last, at least a day or two.
It comes in a nice glass container. You'll have to try it to believe us, but it stands up to the "higher" class instants when the value is figured in.
Medaglia D'Oro
Are you an espresso fan? If that's the case, this might be the best instant coffee for you. This espresso blend from Medaglia comes in a 12-pack of 2-ounce jars and is double-roasted to really bring out that espresso flavor.
Created from a blend of several Italian coffees, it is rich, aromatic, and flavorful. It even impresses self-identified coffee snobs, so it's worth a try.
Elite Instant Coffee
Elite Instant Coffee is another great option for a convenient morning cup of joe. This one is available in bulk — a case of 12 seven-ounce bottles. This should last a long time, up to a year for some people.
It's full and rich flavor is sure to please even the most discerning coffee snob.
Vinacafe Instant Coffee 3 in 1
With just 20 sachets (14.11 ounces) of coffee, Vinacafe is certainly not a bulk option and is indeed one of the smaller items on this list. However, sometimes that's exactly what you need in a caffeine emergency.
Please note that unlike many of the other coffees on this list, this contains cream and flavor. It may not be for black only coffee drinkers.
If you've never tried it, give it a shot.
Folgers Instant Coffee
If you haven't heard of the Folgers brand, you probably don't drink coffee, watch TV, or come from Earth. Folgers bills themselves as "the best part of waking up," and thousands of satisfied customers agree.
If you've never tried Folgers instant coffee, it might be time to see if it's the best instant coffee for you. This product comes with two 16-ounce bottles of coffee, making it one of the best values on this list.
It's described as smooth, mellow, and perfect for those rushed mornings.
Maxwell House
Much like Folgers, Maxwell House is a cornerstone grocery store coffee brand. This product from Maxwell House comes in various flavors, including orange, french vanilla, and Cafe Francais, and is a four-pack. Each pack contains about 17 servings.
The rich flavor belies the commonality of the grocery store name, and it's worth a try.
Most Common Questions
If you're shopping for the best instant coffee and just hitting the research stage, you probably have some questions. Just what is instant coffee, anyway? What's the difference between instant and regular?
Why does it have such a common perception of poor taste? Is it possible to make it that is good? Last, what should you look for when shopping around?
W

hat is instant coffee, exactly?

Instant coffee is not an explicitly defined term but generally refers to any coffee that is good to go once mixed with water. It's a marketing term, and thus unregulated.

Although it is available in a liquid concentrate, most instant coffees are powder, and that's what we'll be focusing on today.

Generally, it is made by freeze-drying or spray-drying the water off previously brewed coffee. This leaves behind a powder or crystals that, once combined with water, reconstitute into the caffeinated beverage with which we are all familiar.
How is it made?
These days, the best instant coffee is generally freeze-dried in plants dedicated to this purpose. Using advanced techniques, the flavor of the coffee becomes preserved.
In recent years, freeze-drying has rapidly improved as a technology, leading to instant coffees that are actually drinkable (not to mention the leaps forward in quality experienced by other frozen foods and beverages as well).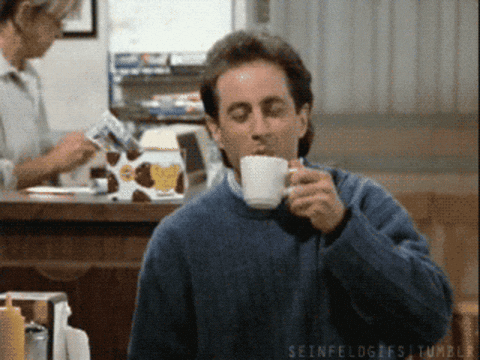 What advantages does instant coffee have?
First and foremost is convenience. While drip, French press, espresso, and pour over coffee are all fantastic ways to brew, sometimes there's simply not the time for whatever reason.
Instant coffee doesn't require any prep other than hot water and something to stir with. Another major advantage to consider is shelf life. An emergency stash of it will last you a long time without any spoilage.
Also, instant coffee is great for making iced coffee!
Is it possible to make instant coffee that actually tastes good?
Why does instant coffee taste like…well, ​Can you actually make a good cup? Is it truly possible?
Yes! Many of us have been scarred by past experiences with instant coffee, or have learned to hold our nose and get it over with when looking for that caffeine fix.
However, there are many great bran​​ds of instant coffee out there these days that may fool you. They taste almost as good as the real thing.
What should I look for when shopping around?
If you ask us, there is no better metric for the quality of a product than customer satisfaction. Keep an eye out for brands with a strong and loyal customer base — that tells you they're doing something right!
Another major thing to keep in mind is price, but we will get into that below.
Starting Your Morning off Right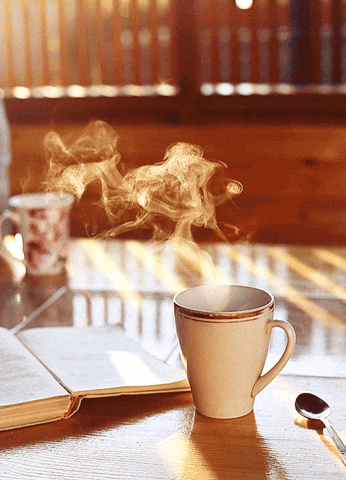 As you can see, no matter your budget or preference, we've got a recommendation for the best instant coffee for you.
If you're traveling, camping, or your morning just isn't going the way you planned, all of these products have the potential to save you some tiredness and stress.
Have you tried any of the coffees on our list? Did you love them? Hate them? Did we forget your favorite brand? If so, drop us a line and let us know your pick for the best instant coffee!
Last update on 2021-10-24 at 18:46 / Affiliate links / Images from Amazon Product Advertising API